Long Overland Conveyor, High Lift, and High Capacity Conveyors
We offer conventional conveyor systems of a simple or complex profile to high capacities and high lifts.
Our overland conveyor projects have featured intermediate "booster" drives of the fixed tripper type as well as the belt on belt type. These have been effective in achieving great transport lengths with belts of only modest strength. "Booster" drives also allow us to control belt tension facilitating horizontal curves with minimal belt wander.
Our conveyor systems will exploit the latest in equipment and technology to deliver optimal solutions.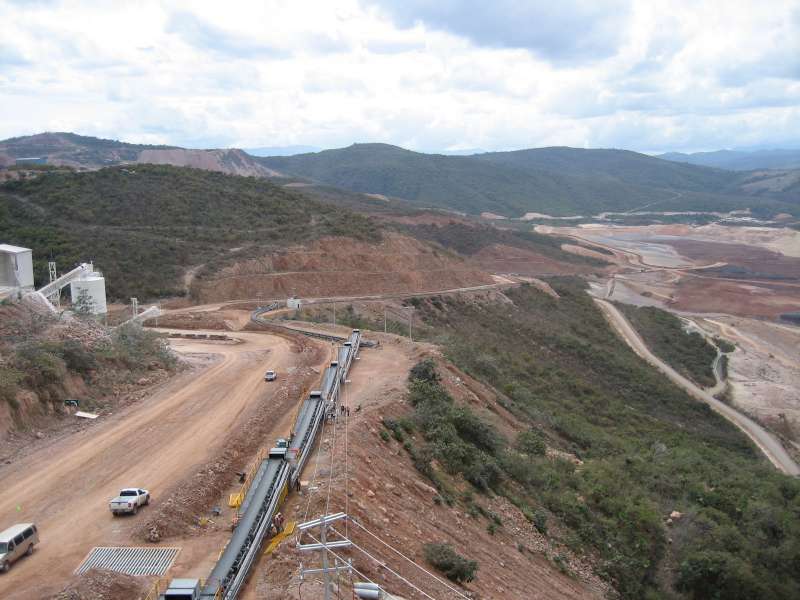 Downhill conveyors at Los Filos Project, Guerrero state, Mexico
Our experience in integrated design, coordinating the best in equipment with the most efficient structural systems will be exploited to produce clean, attractive plant conveyor solutions.
We offer belt feeders from the very basic through the most rugged systems.
Conventional, Overland, & Plant Conveyors
Take-up systems:  Fully Automatic, Semi Automatic
Transfers: Discharge chutes, Receiving skirts
Belt trippers: Fixed, Traveling