THE RIGHT PARTS AT
THE RIGHT PRICE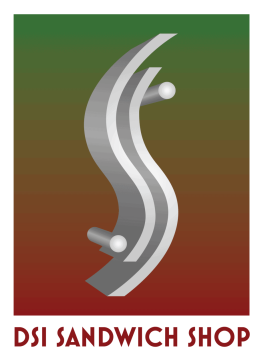 Your sandwich belt conveyor is the most reliable, cost efficient high angle conveyor system in the world.  Occasional under-performance at any well designed system has been due to non-spec replacement parts. When it's time to replace components, call DSI. Our Sandwich Shop will serve as your one stop source for the highest quality parts, chosen especially for your particular system.
The DSI Sandwich Shop was developed to provide sandwich belt high angle conveyor operators a single source for high quality, reliable components. The right equipment is crucial to maintaining maximum productivity and efficiency. DSI's expertise in the field ensures that Sandwich Shop orders will be the right equipment, at the right price, every time.
Material spillage, carry-back and premature component wear are some indicators that your current parts may not be right for your system. A quick call to the experts at DSI is the first step in resolving these issues. We can quickly assess your system and offer our advice for repairs and replacement parts. With the right parts in place, productivity will go up; wear will go down saving money and maintenance effort.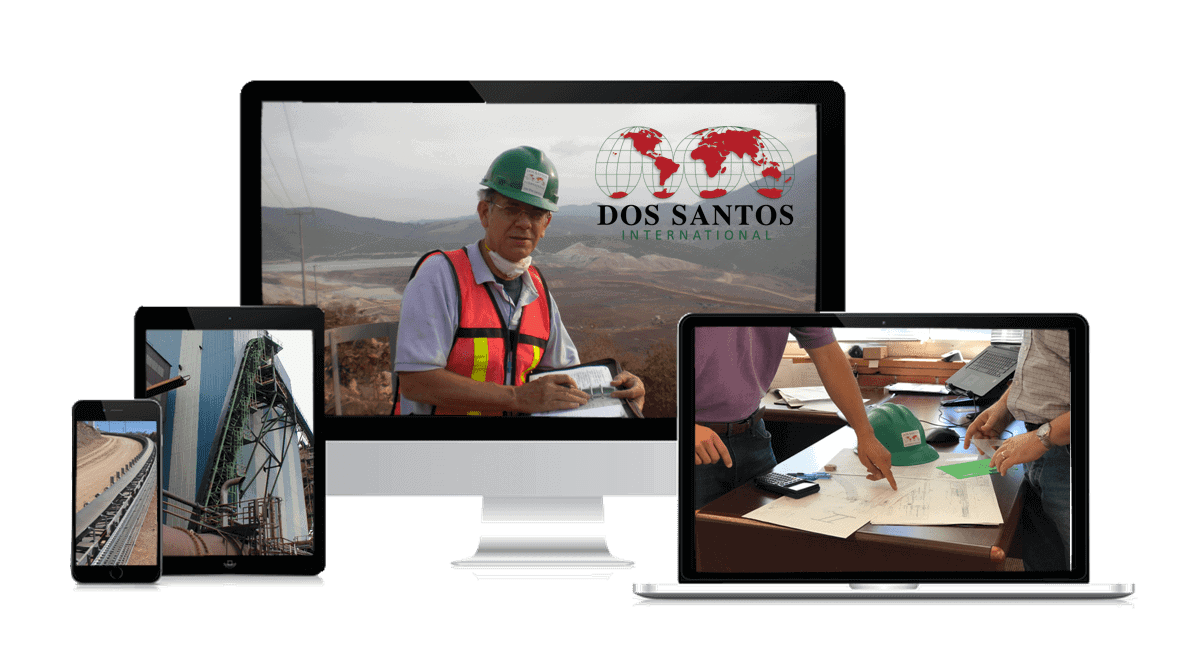 WE CAN KEEP YOU MOVING!
Your operation is important to keep things moving during this crisis, so it is important that you are prepared with the right equipment, parts, and expert consultation to avoid inconvenient delays and interruptions. Connect with us today via "tele-doc" for remote, expert consulting!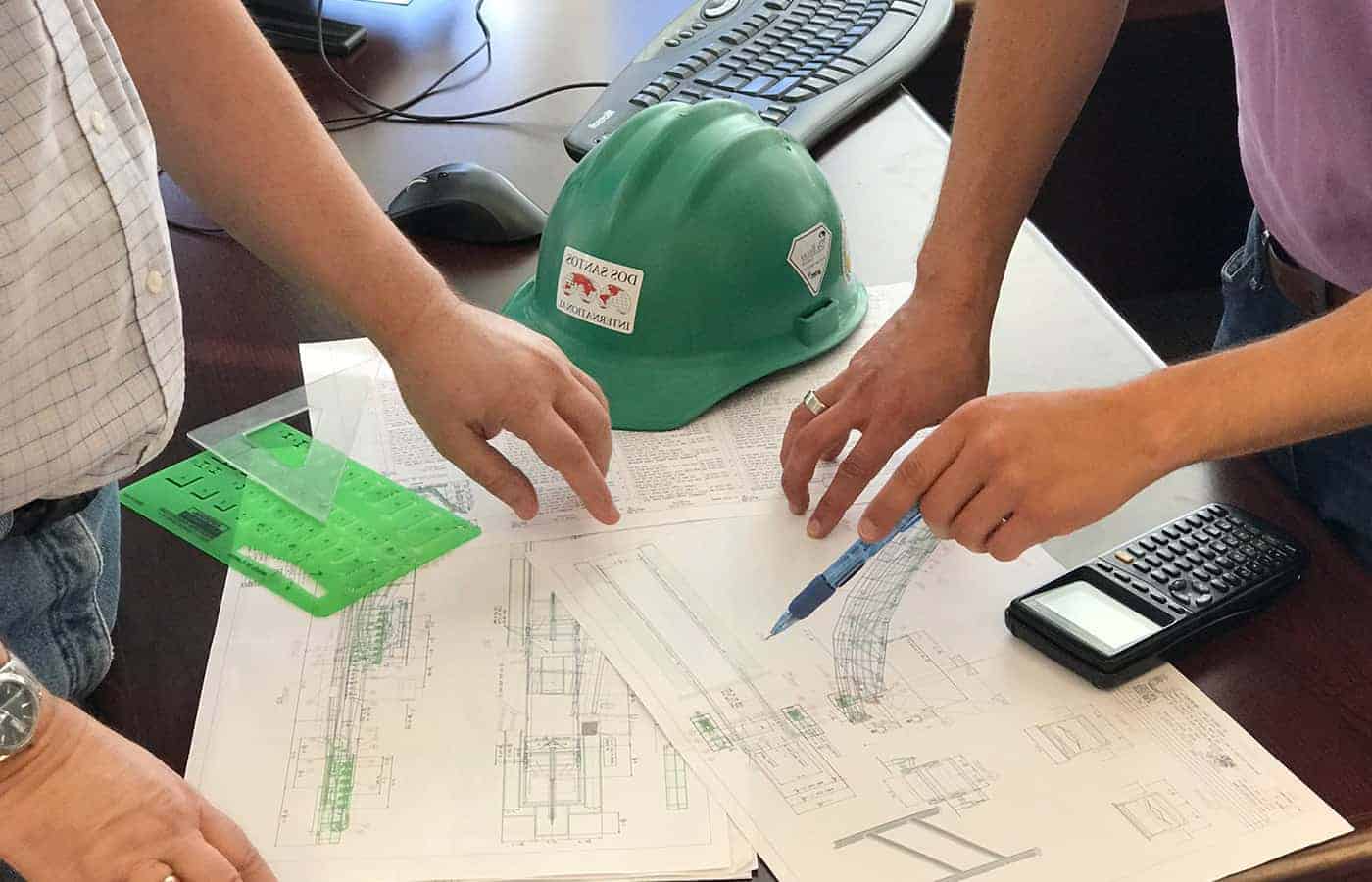 DSI Field Advisory Services
While the Sandwich belt high angle conveyor is our flagship system, we also offer extensive expertise throughout the materials handling field, including design and high tech analysis of conventional conveyors, studies for new systems, upgrade of existing systems and general consulting services.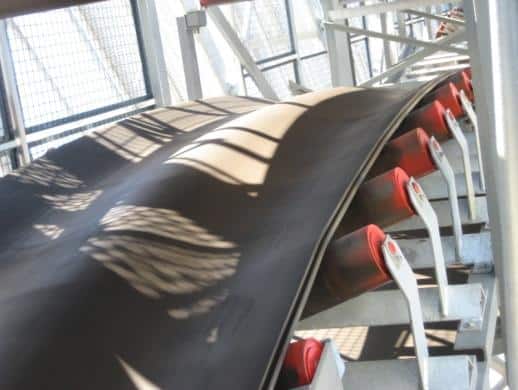 DSI Snake Flex Belting Supplies
When was your last belt replacement? Do your belts conform strictly to the original specification? Did you receive an ISO 9856 testing report for the actual belt supplied? The incorrect belting results in excessive spillage and damage to belting and components and unnecessary operating and maintenance costs.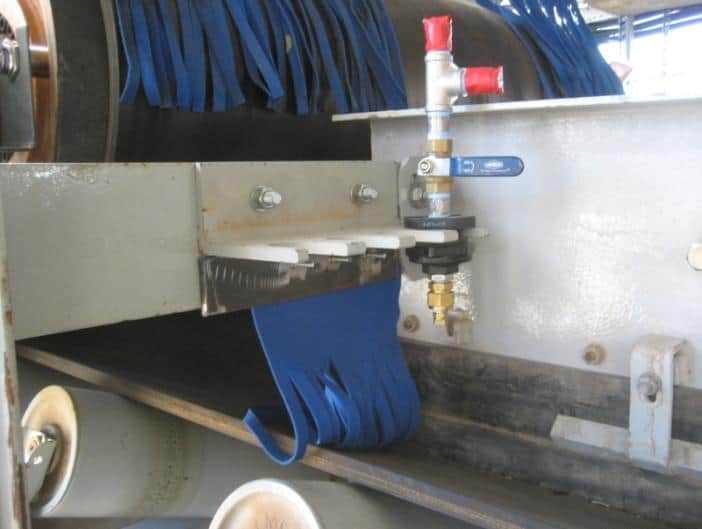 DSI Wet Brush Applications
It was discovered that mere, light wetting of the belt surface changes the material to belt interface and effectively arrests the migration. The amount of wetting required is trivial but the positive effects are dramatic. Though driven by the Dos Santos Sandwich Belt requirement, DSI wet brushes have found wider applications.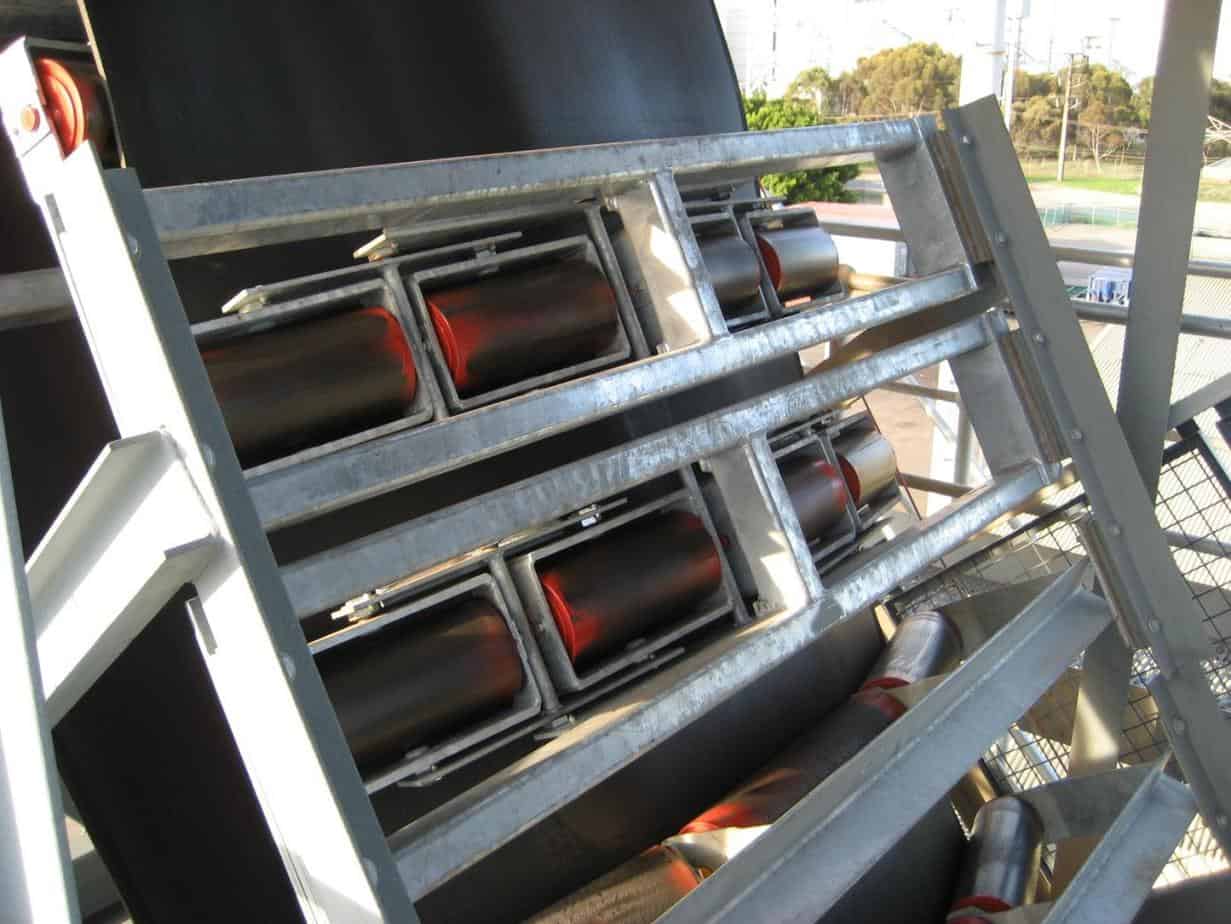 Improved Fully Equalized Idlers
We have been using fully equalized idlers with an improved design exclusively on all new DSI Sandwich belt conveyors. We strongly recommend the use of the new Fully Equalized Idlers at all of the inflection zones of all DSI Sandwich belt conveyors that precede the development.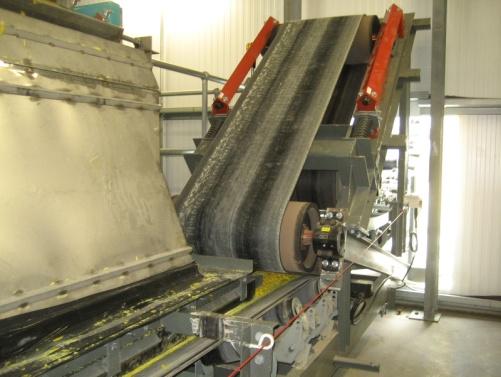 DSI Semi-Automatic Take-Up
Existing and new systems, can enjoy the benefits of the DSI Semi-Automatic Take-Up. As the design is not drastically different from the existing manual arrangement, field modifications are not extremely difficult. DSI Semi-Automatic Take-Ups are equally valuable in conventional applications.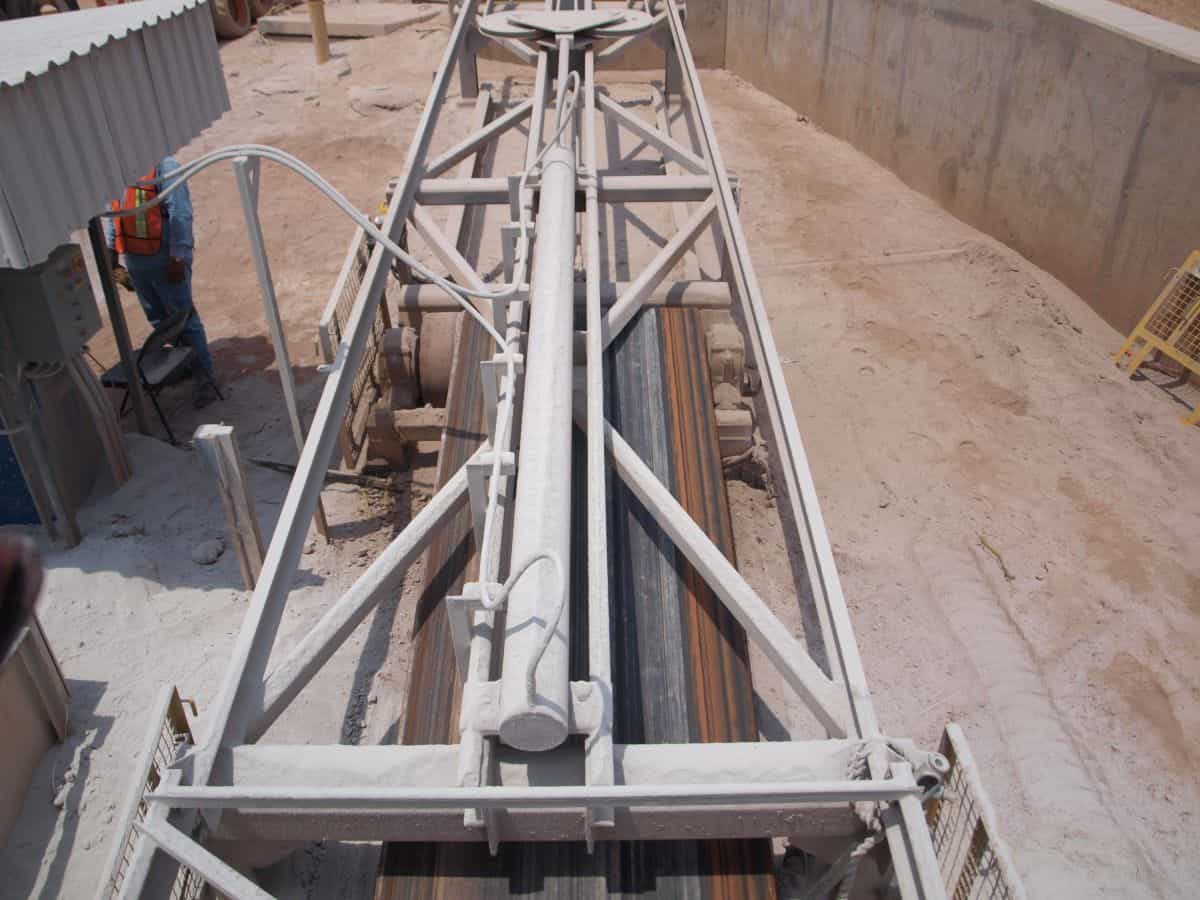 DSI Fully Automatic Take-Up
DSI Fully Automatic Take-Up Systems maintain the desired near constant tensions by means of a tensioning hydraulic cylinder that pulls on the take-up pulley carriage, through a wire rope reeving arrangement. These systems are compact and versatile allowing easy field adjustments.