The partnership of Dos Santos International and Cortex Resources commissioned Australia's first DSI Sandwich belt high angle conveyor ship loader.  Dos Santos International of Marietta, GA is the acclaimed world leader in the sandwich belt high angle conveyor technology.  Cortex Resources of Hawthorn, Victoria, Australia, is a leader in the materials handling market of Australia and Southeast Asia, with special strength in the dock and yard heavy mobile equipment sector.  The combined strengths of the DSI and Cortex partnership have produced the revolutionary DSI Sandwich belt high angle conveyor Ship Loader and successfully tendered the design to Flinders Ports/Toll Group joint venture for operation at the Port of Adelaide on Australia's southern coast.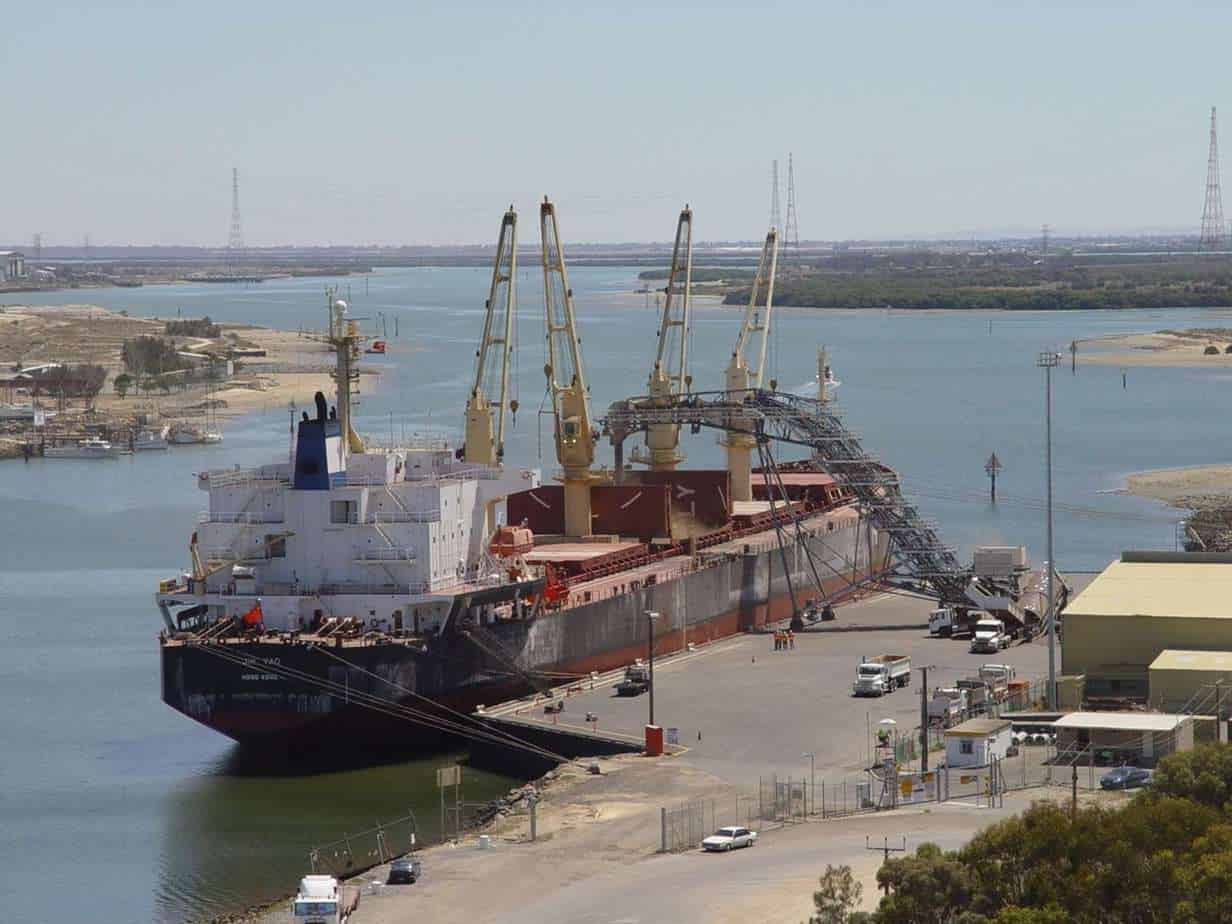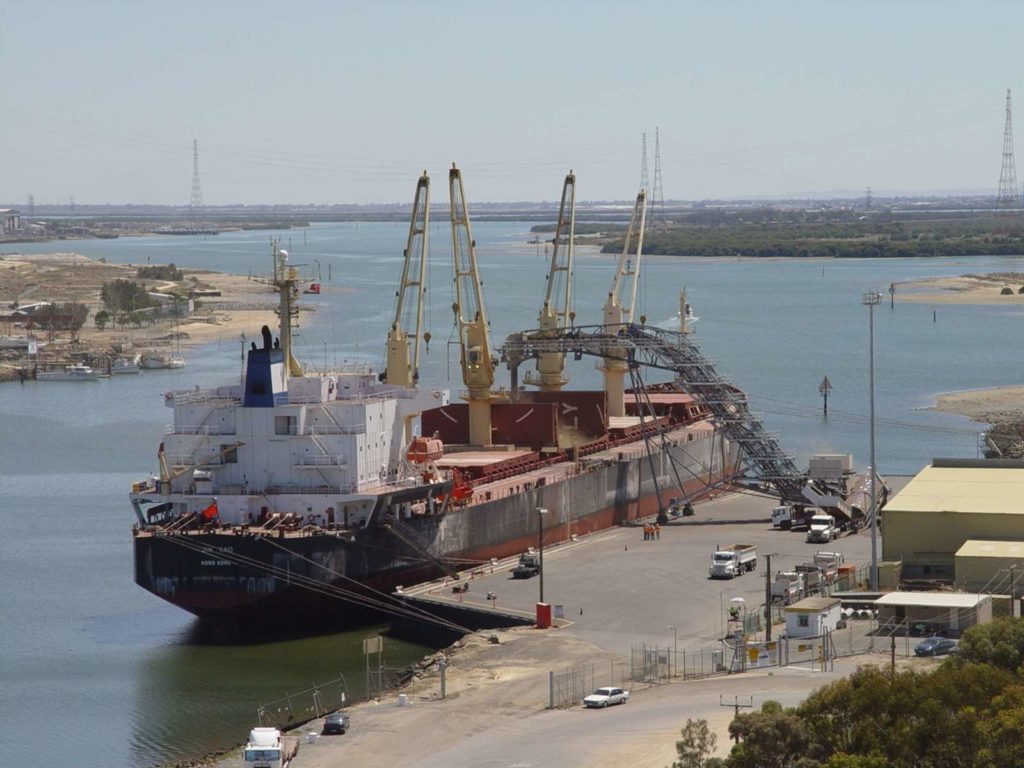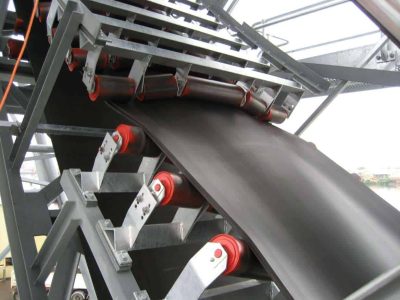 Australia's first Sandwich conveyor Ship Loader elevates a variety of high value ores from trucks to ship.  The data table below summarizes the design parameters while the figure depicts the arrangement.  Materials for export are trucked to the dock and dumped onto a special trap loader type feeder.  The ore is fed continuously and uniformly onto the mobile snake's receiving chute.  The Sandwich belt ship loader elevates the bulk over the ship's deck to the hatch where it is discharged into the ship's hold.  At the Sandwich conveyors discharge, a special telescoping chute, with rotating pivot spoon, facilitates even and complete filling of the holds.
The mobile Snake is carried on a tripod of twin motorized rubber tires.  Each set of twin tires is mounted at a vertical kingpin and can rotate 360 degrees about that vertical axis.  Thus, without re positioning, the Sandwich belt ship loader can set up travel in any direction.  With the tail tires fixed, the front tires can be oriented and traveled for a slewing motion.  
The unit was completed in November 2006.