The DSI capability in tunneling and construction is well known because of the Dos Santos Sandwich Belt high angle conveyors that elevate the tunnel muck vertically from the shaft bottom to the surface.  
In the DSI Sandwich belt units for Paris we took the long view and developed a versatile Sandwich Belt muck lifter that could be used at subsequent sites in varying configurations.  This is the Standard Muck Lifter-1.  Our flyer describing this system cites the range of versatility.  Subsequent DSI Standard Muck Lifters -2, 3, 4, .. etc, will take the similar approach but will be designed for other ranges of volumetric rate, lift, etc.
Indeed these are shining examples which are documented in the J. A. Dos Santos writing "Sandwich Belt High Angle Conveyors Exclusively at Paris Metro Expansion – 2019".  This was presented at RETC 2019 (Rapid Excavation and Tunneling Conference) in Chicago in June, 2019.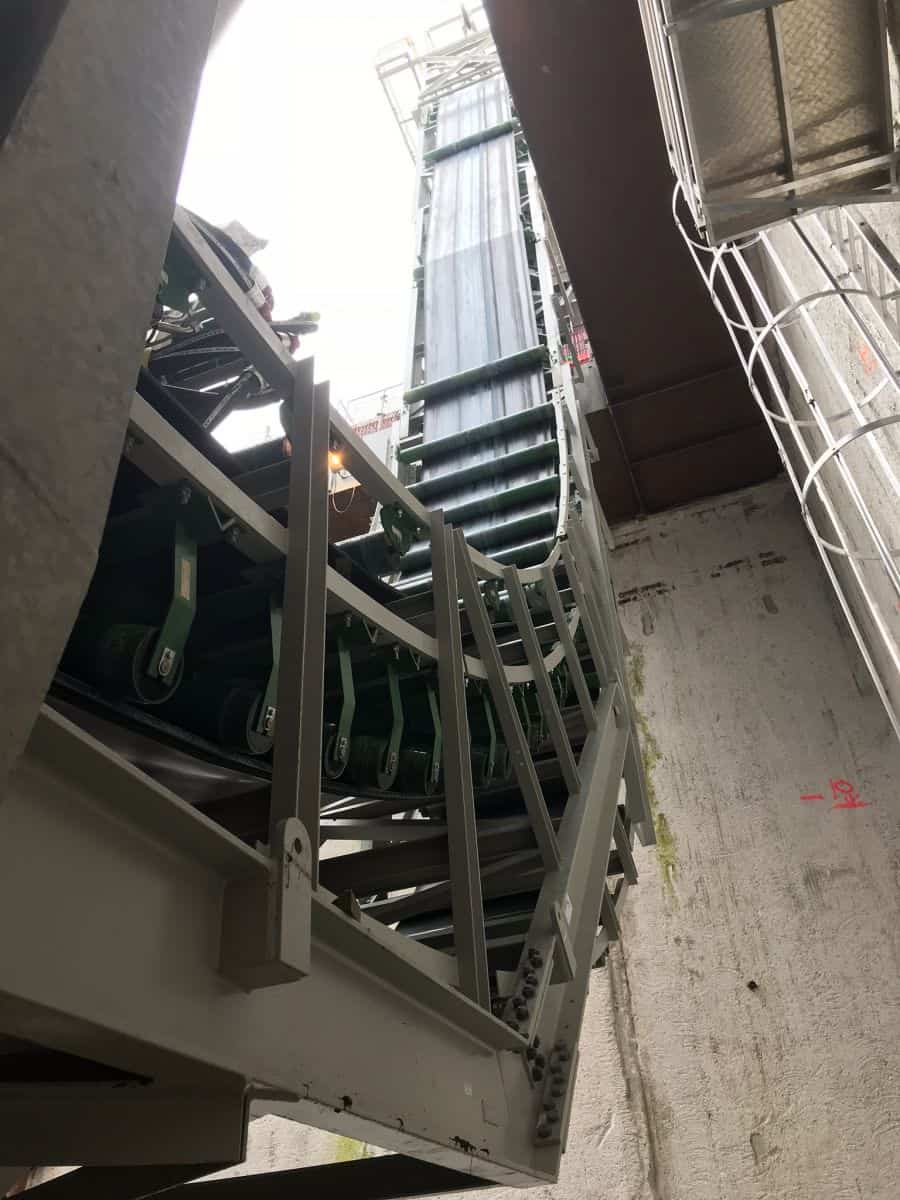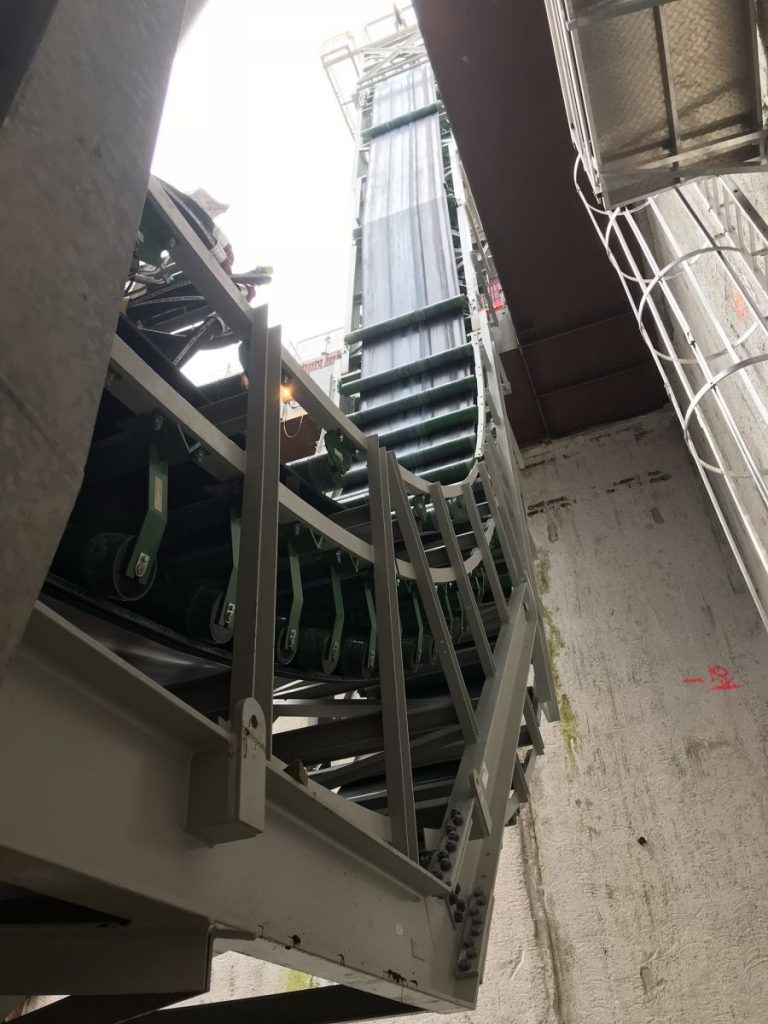 But it doesn't stop there.  The DSI capability in high tech conventional conveyors extends to the DSI TBM trailing conveyors.  In an Eastern European tunneling project we are presently offering the vertical muck lifter, the TBM trailing conveyor and a conventional surface conveyor.  Highlights of the DSI TBM trailing conveyor offered includes:
A 500m belt storage unit that allows 250m of TBM advance increments.
An ultimate length of 2680m.
Six horizontal curves ranging in curve radius from 600m to 800m.
Additionally DSI takes the TBM trailing conveyor to new heights with the invention of the DSI TBM Sandwich Belt trailing conveyor.  
NECESSITY IS THE MOTHER OF INVENTION
TBM's occasionally must excavate tunnels at high angles, and sometimes very high angles. Indeed raise boring take the excavation angle to vertical. Such a project involved a TBM tunneling at an incline up to 25 degrees. For this DSI developed and offered an unprecedented TBM Sandwich Belt trailing conveyor. Subsequently DSI broadened the invention to the full range of possible high angles. That invention is currently pending in the USA patent office. We hope to have an announcement soon for the patent award of this unique and useful high angle conveying system. This is just another example of DSI innovative technology in the tradition of the DSI Snake, the GPS and the Adder Snake. More broadly it is the realization of the Expanded Conveyor Technology as outlined in the publication below.